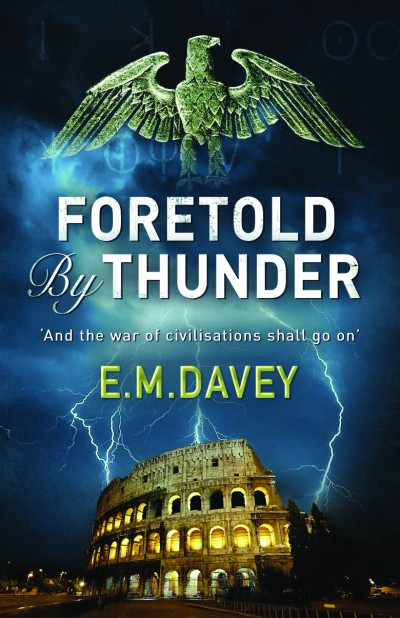 Foretold by Thunder
A Thriller
Imprint: The Overlook Press
Publication Date: August 9, 2016
Price: $26.95
Trim Size: 6.4 x 9.4
ISBN: 978-1-4683-1296-6
EAN: 9781468312966
Page Count: 320
Format: Hardcover
Additional formats:
When journalist Jake Wolsey stumbles upon a declassified file showing Winston Churchill's interest in the ancient, esoteric Etruscan civilisation his curiosity is piqued--but a series of deadly coincidences seems to surround the file and everyone who knows of its existence. Wolsey soon attracts the unlikely attention of alluring archaeologist Florence Chung--and that of MI6. As journalist and archaeologist are pursued across Europe and Africa in search of a sacred Etruscan text, danger closes in and more questions than answers arise. Are there powers in the sky modern science has yet to understand? Could the ancients predict the future? And what really explains the rise of Rome, that of Nazi Germany, the ebb and flow of history itself? In a thrilling race against time and enemies known and unknown, Wolsey fears the very survival of the West may depend on his ability to stay one step ahead of his adversaries.An assured rollercoaster full of unexpected twists and turns, E.M. Davis offers up a gripping read for fans of Dan Brown in this bombastic debut.