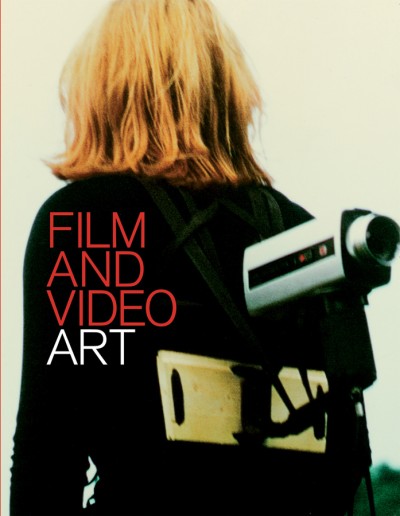 Imprint: Tate Publishing
Publication Date: September 1, 2008
Price: $37.50
Trim Size: 8 1⁄4 x 10 5⁄8
ISBN: 978-1-85437-607-7
EAN: 9781854376077
Page Count: 144
Illustrations: 50 full-color and 30 black-and-white illustrations
Format: Paperback
Rights: US & Canada
Film and Video Art is an exciting, comprehensive volume that traces the history of artists' involvement with the moving image from the earliest experiments with film to the latest digital and video streaming techniques on the Internet.
Accompanied by striking imagery, leading international critics discuss major developments in the unfolding dialogue between artists and moving image media. Starting with the work of the Lumiere brothers in the late 19th century and progressing through the Surrealist, Dadaist, Russian Constructivist, and Pop Art movements to the prominence of documentary in recent contemporary art and the advent of big-budget art films, this engrossing and thorough survey is an invaluable resource. Major artists featured include Luis Buñuel, Man Ray, Douglas Gordon, Bruce Nauman, Sam Taylor-Wood, Richard Serra, and Andy Warhol.
About the author
Stuart Comer is curator of Film at Tate Modern.
Christopher Eamon is curator of the Pamela and Richard Kramlich Collection. Pip Laurenson is Head of Time-based Media Conservation at Tate.
Pip Laurenson is the Head of Time-based Media Conservation at the Tate Gallery.
Michael Newman is Associate Professor in Art History, Theory, and Criticism at the School of the
Art Institute of Chicago.
Christiane Paul is the Adjunct Curator of New Media Arts at the Whitney Museum of American Art and the director of Intelligent Agent, a service organization dedicated to digital art.
A.L. Rees is a research tutor in Communications at the Royal College of Art, London.
Ian White is Adjunct Film Curator for Whitechapel, London, and a columnist for Art Review.

John Wyver is the director of the television company Illuminations.