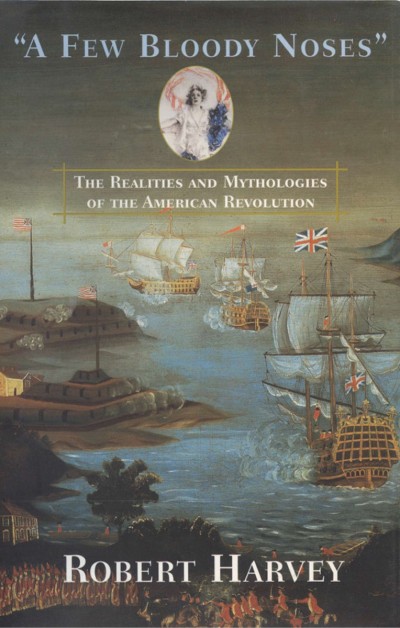 A Few Bloody Noses
The Realities and Mythologies of the American Revolution
Imprint: Abrams Press
Publication Date: May 22, 2002
Price: $35.00
Trim Size: 5 x 8
ISBN: 978-1-58567-273-8
EAN: 9781585672738
Page Count: 456
Format: Hardcover
Additional formats:
The ensuing uprising led to the creation of the United States, the most powerful country in the modern world. Robert Harvey, whose most recent book Liberators was brilliantly reviewed on both sides of the ocean, challenges conventional views of the American Revolution in almost every aspect-why it happened, who was winning and when, the characters of the principal protagonists, and the role of Native Americans and slaves. In a time when the history of the United States is being reconsidered-when David McCullough's John Adams and Stephen Ambrose's Band of Brothers top the bestseller lists-Harvey creatively studies this seminal event in the making of the United States. He takes a penetrating look at a war that was both vicious and confused, bloody and protracted, and marred on both sides by incompetence and bad faith. He underscores the effect of the Revolution on the settlers in America, and those at home in Britain-the country that the settlers had left behind, and to which many returned. The result is an extraordinarily fascinating and thoroughly readable account.