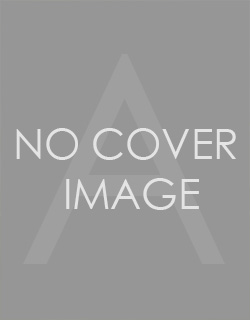 The Erotic Doll
A History
Imprint: Cernunnos
Publication Date: April 5, 2022
Price: $45.00
Trim Size: 8 x 10
ISBN: 978-1-4197-5406-7
EAN: 9781419754067
Page Count: 300
Illustrations: 200 color photographs
Format: Hardcover
Rights: World/All
The Erotic Doll: A History explores the long-held human desire to create inanimate sexual counterparts, ranging from fertility figures and ancient mythology to contemporary robotics.
This fully illustrated book highlights centuries-old artifacts related to the history and eroticism of artificial bodies: illustrated examples in literature, medical models, and vintage mannequins, followed by profiles of the leading manufacturers and innovators of the sex doll industry from around the world. A special section showcases photographs taken by owners of erotic dolls presenting a range of psychological relationships to these figures.
The Erotic Doll also explores art from many eras—with a special section dedicated to Surrealism and contemporary practitioners such as Cindy Sherman and Laurie Simmons, as well as studies by Stacy Leigh, Elena Dorfman, Martine Gutierrez, Amber Hawk Swanson, and more.
About the authors
The Museum of Sex, also known as MoSex, is a museum in New York City dedicated to human sexuality. Since its opening in 2002, it has generated more than 30 exhibitions and six virtual installations, each in keeping with the museum's mission of advocating open discourse surrounding sex and sexuality as well as striving to present to the public the best in current scholarship unhindered by self-censorship. The museum has been featured in numerous publications including the New York Times, The New Yorker, Esquire, and Time and on television broadcasts ranging from CNN to IFC to NBC's Law & Order: Criminal Intent. Award-winning advertising campaigns in print and television media have sealed the museum's arrival as a cultural touchstone. Lissa Rivera is a photographer and curator based in New York City.