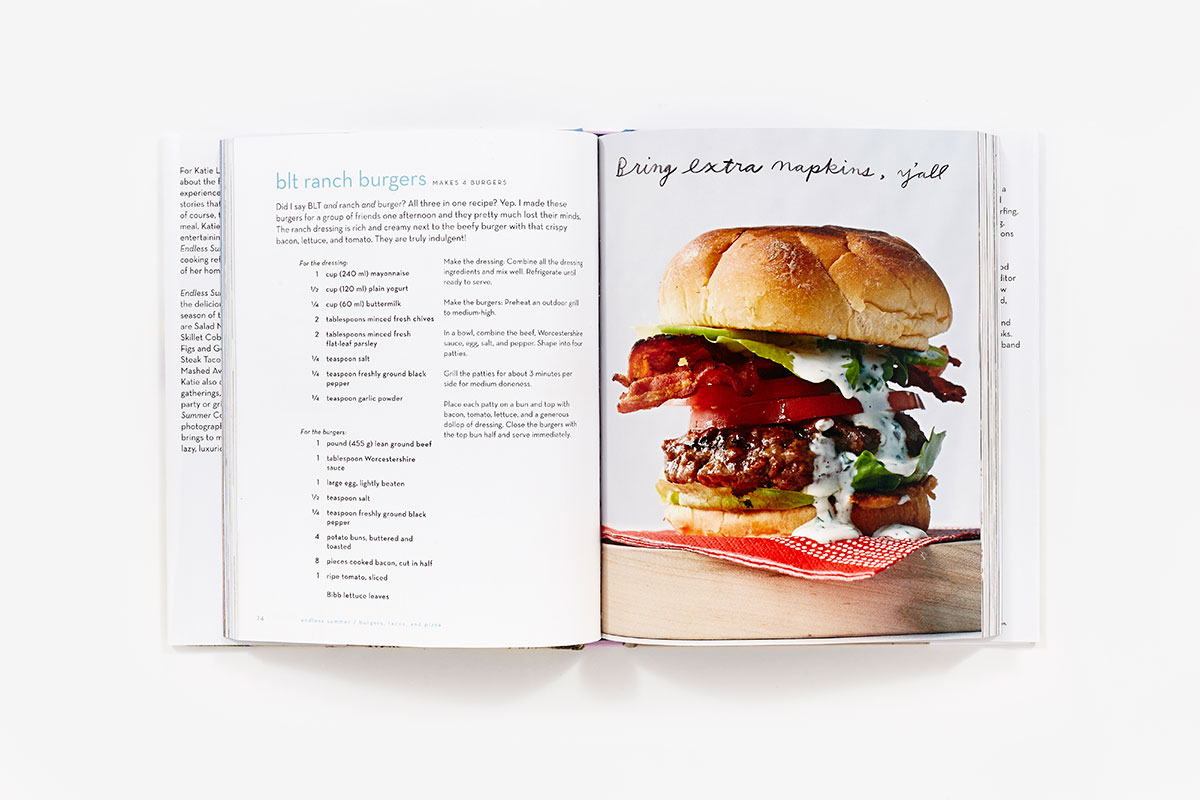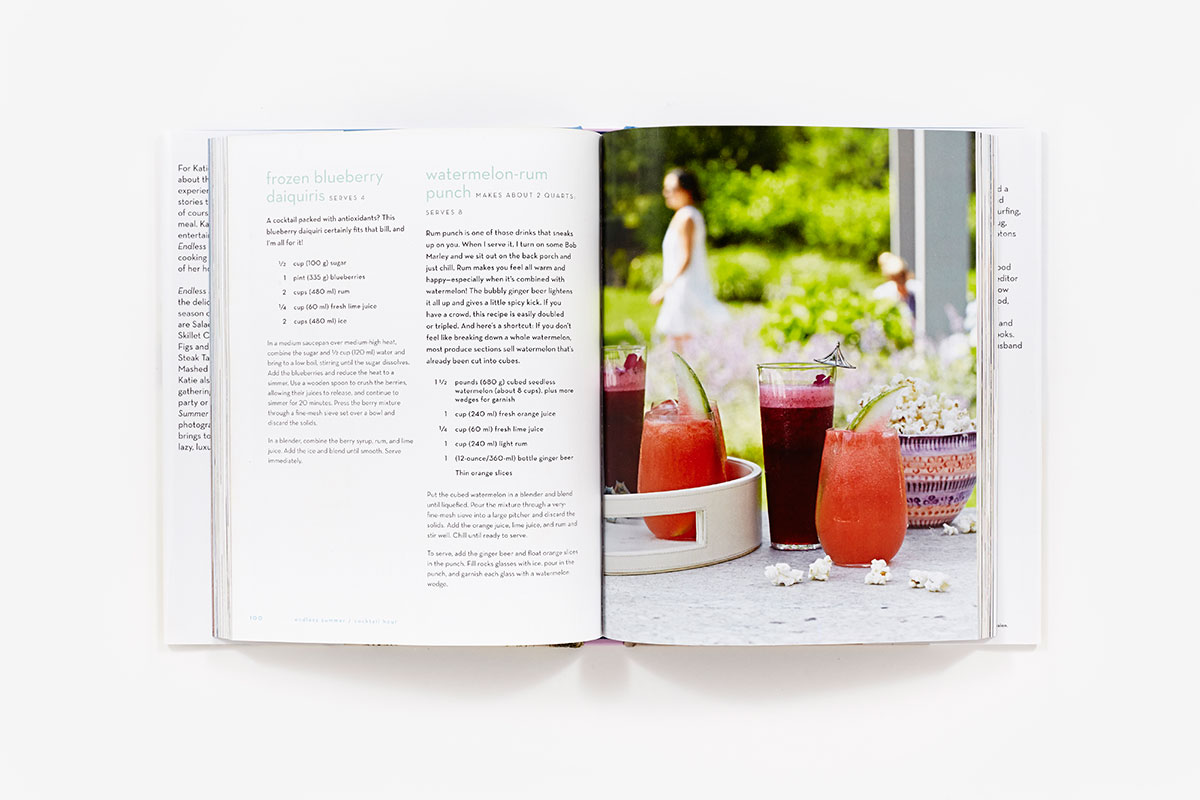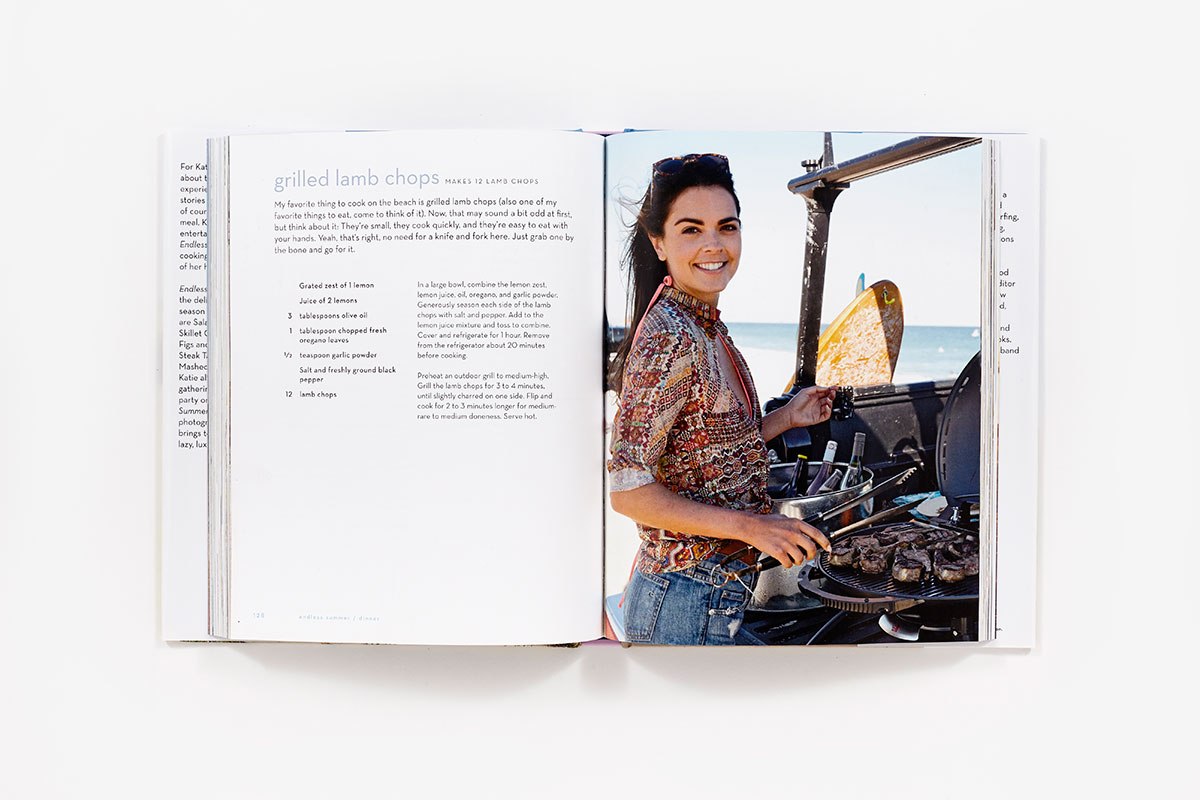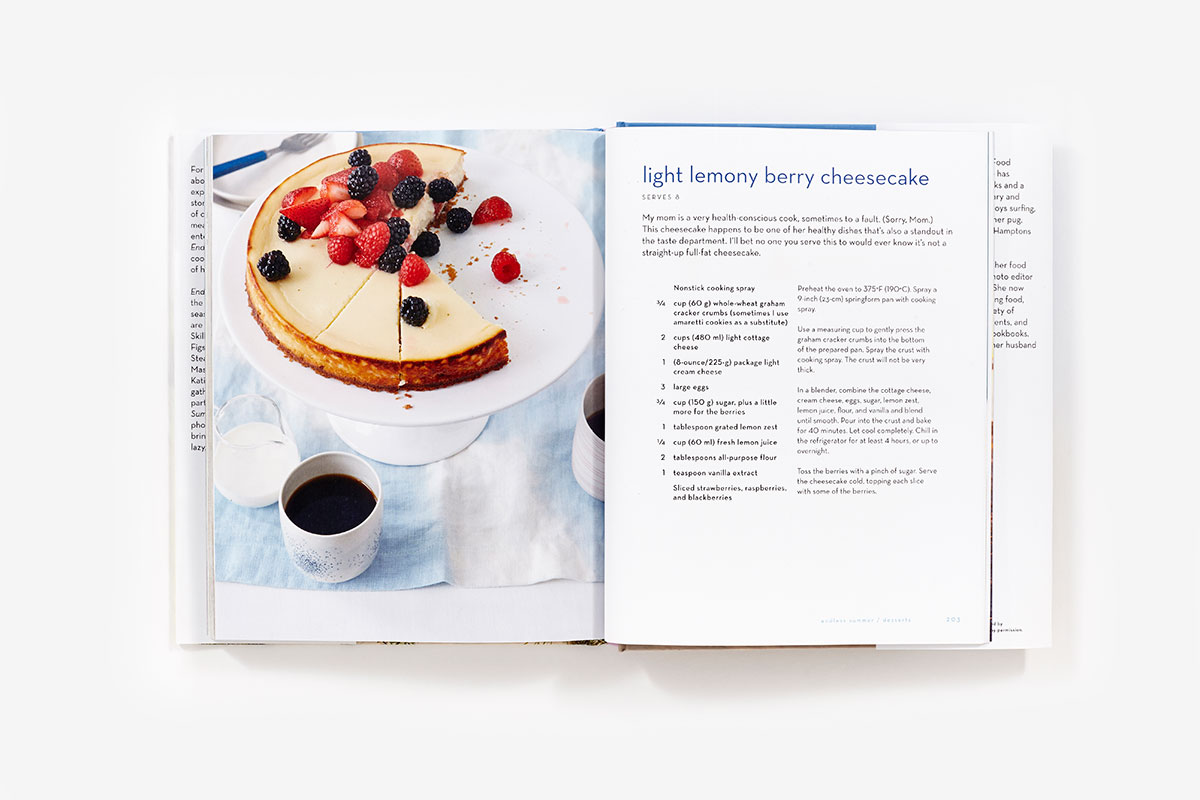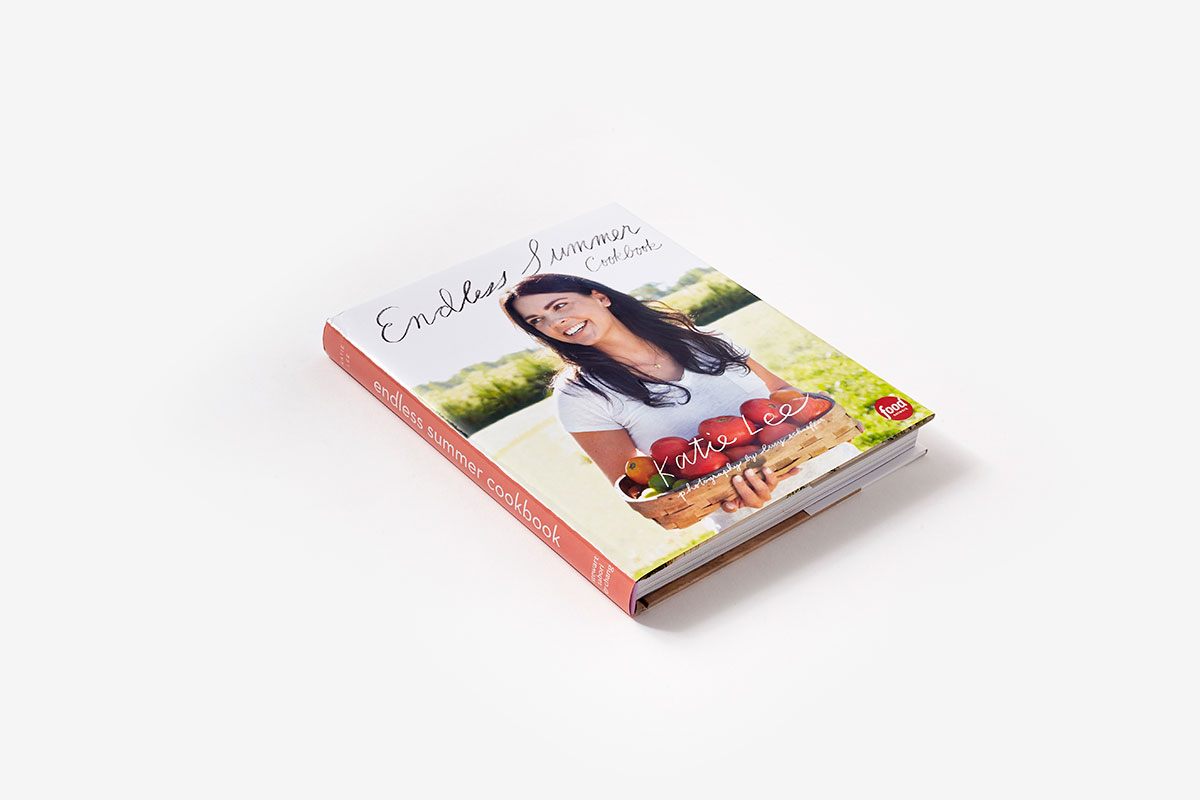 Imprint: Stewart, Tabori & Chang
Publication Date: April 14, 2015
Price: $29.95
Trim Size: 8 x 10
ISBN: 978-1-61769-144-7
EAN: 9781617691447
Page Count: 224
Illustrations: 100 color illustrations
Format: Hardcover
Rights: North America
Additional formats:
Katie Lee—co-host of Food Network's The Kitchen—is known for her summer soirees, and in Endless Summer Cookbook, she shares more than 100 recipes that are staples at these parties. As Chef Bobby Flay can attest, "the recipes are as mouthwatering as they look."
For Katie, cooking isn't just about the food. It's about the whole experience: the atmosphere, the stories that each ingredient tells, and, of course, the people who share the meal. Katie's vision of a complete entertaining experience continues with Endless Summer Cookbook—where the cooking reflects the distinctive flavors of her home in the Hamptons.
From photography to design to the recipes themselves, Endless Summer Cookbook evokes the delicious flavors of the best season of the cook's year. Included are salad Niçoise, peach blueberry cobbler, figs wrapped in prosciutto, a pizza thrown onto the grill, steak tacos served with avocado and fresh cilantro, and much, much more. Katie also offers ideas for wine pairing and easy entertaining. Endless Summer Cookbook—with its stunning photography and fresh, easy recipes—brings to mind the ultimate summer fantasy of lazy, luxurious days at the beach.

Praise
"I've been lucky enough to be a guest at many of Katie Lee's summer soirees. I promise that the recipes are as mouthwatering as they look. Hit the fish tacos immediately."

— Bobby Flay, chef
"To me, a girl who comes from upstate New York, endless summer is a great state of mind. What I love about Katie's latest book is the color. It really explodes off the page. The pictures of the food are stunning and you want to cook up the entire book all in the same day—of course, that would be an endless meal and not an endless summer. Personal fav (I'm a burger loving girl)—that BLT Ranch Burger is one sexy beast!"

— Rachael Ray, bestselling author and TV personality
"Rarely am I as impressed as I was when I first saw this new cookbook by Katie Lee . . . it's as breezy and yummy as it sounds and makes me want to summer all year round."

— Geoffrey Zakarian, Iron Chef, restaurateur, author
"The minute you meet Katie Lee you realize that this is someone who loves life and has boundless energy. What I love about this book is not only its wonderful and simple recipes but the fact that you can literally feel the joy coming off the pages. The best food is made with love, passion, and happiness . . . these are things that Katie Lee and Endless SummerCookbook are full of and I know once you jump in, you will agree!"

— Michael Symon, chef
About the author
Katie Lee is author of the bestselling cookbook The Comfort Table and co-host of Food Network's The Kitchen. She has been featured in Vanity Fair, Food & Wine, and Town & Country, among others. Her television appearances include Oprah, CBS Sunday Morning, and The Rachael Ray Show.