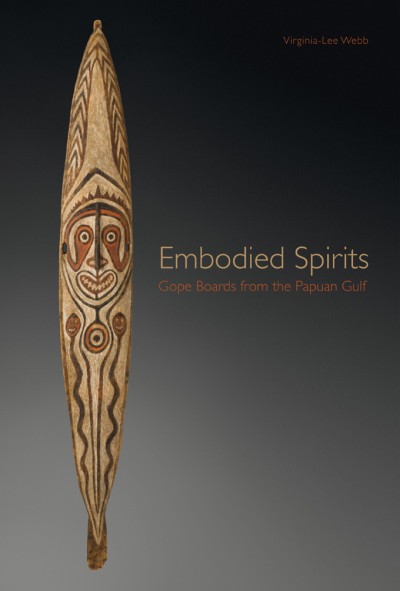 Embodied Spirits
Gope Boards from the Papuan Gulf
Imprint: 5 Continents Editions
Publication Date: April 12, 2016
Price: $140.00
Trim Size: 9 1⁄2 x 14
ISBN: 978-88-7439-705-1
EAN: 9788874397051
Page Count: 272
Illustrations: 120 color and 50 black-and-white illustrations
Format: Hardcover
Rights: North America
In Papua New Guinea, "spirit boards," also known as gope, were carved from wood by important men of an extended family or clan. Made from discarded canoes and usually decorated with carved and painted designs on one side, these boards vary greatly in style. At the turn of the 20th century, when most of the boards featured here were collected, men lived apart from women and uninitiated boys; their houses had designated areas or shrines created to display items, such as spirit boards, that indicated personal status and clan identity. Embodied Spirits is the first book devoted exclusively to spirit boards. Full-page photographs illustrate the boards of each region, and historical photographs show them in situ. The book also includes original essays by two noted scholars of Papuan Gulf art.
About the author
Virginia-Lee Webb is former research curator and senior research scholar at The Metropolitan Museum of Art, in the Department of the Arts of Africa, Oceania, and Americas.

Thomas Schultze-Westrum is a researcher, photographer, and videographer who has worked in New Guinea.

Robert L. Welsch is associate professor of anthropology at Franklin Pierce University in New Hampshire.