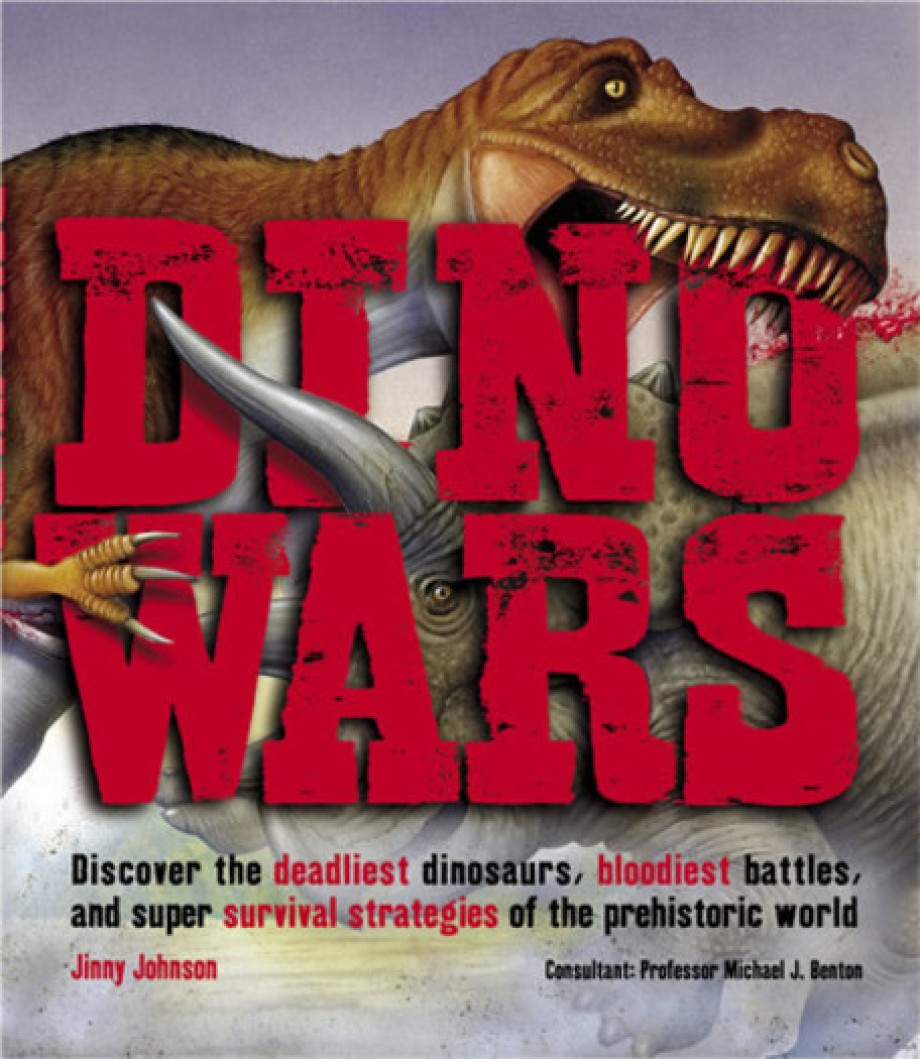 Dino Wars
Discover the Deadliest Dinosaurs, Bloodiest Battles, and Super Survival Strategies of the Prehistoric World
Hardcover
Price: $19.95
Out of stock
Available from:
Publication Date: October 1, 2005
Imprint: Abrams Books for Young Readers
Trim Size: 8 x 9 1⁄2
ISBN: 9780810957985
Page Count: 166
Illustrations: 144 pages of full-color illustrations, 8 x 9 1⁄2, 144 pages, 8x9.5"
The strengths and weaknesses of each dinosaur are skillfully assessed as they are pitted against their enemies to bring realistic prehistoric struggles to life in the perfect illustrated book for the young dinosaur lover!
Who was the hunted and who was the prey and what secret weapons did each dinosaur possess? Dino Wars answers all this and more! In Dino Wars, readers can find out which dinosaur would have ended up as dinner in a tremendous struggle between Tyrannosaurus and Triceratops, or who the winner might have been in the land and air battle when Pterodactylus swoops down on a herd of grazing Kannemeryeria. In this colorful, illustrated book the biggest and baddest battles of prehistory are graphically brought to life. Each dinosaur is expertly drawn and rated in terms of speed, agility, armor, strength, general scariness and special skills—and then pitted against its most ferocious enemy.
With thousands of facts on over 150 species and 200 illustrations, kids can indulge in ancient gore and learn the science and history behind their favorite creatures: evolution, habitats, physical characteristics and eating habits. While entertained by the excitement of the dinosaur wars, kids will also learn the real facts about prehistory.
About the author
Jinny Johnson is the author of many books for children, including books on dinosaurs, insects, rainforests and deserts.

Dr. Michael Benton is the Head of the Dept. of Earth Sciences at Bristol University and Professor of Vertebrate Paleontology. His many books include Walking with Dinosaurs and he was a consultant for the BCC series of the same name.