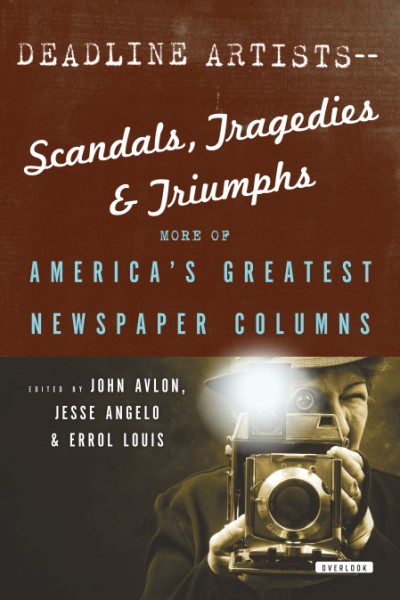 Deadline Artists--Scandals, Tragedies and Triumphs:
More of America's Greatest Newspaper Columns
Imprint: Abrams Press
Publication Date: November 5, 2013
Price: $17.95
Trim Size: 6 x 9
ISBN: 978-1-4683-0803-7
EAN: 9781468308037
Page Count: 400
Format: Paperback
Additional formats:
The best of it rises to the level of literature: balancing the urgency of news with the precision of poetry. Assembled with care by three successful journalists and columnists in their own right, Deadline Artists--Scandals, Tragedies, and Triumphs is a collection of short stories that really happened. Contributors include H.L. Mencken, Nellie Bly, Damon Runyon, Shirley Povich, Murray Kempton, Grantland Rice, Ruben Salazar, Peggy Noonan, Mitch Albom, David Brooks, Carl Hiaasen, Mike Barnicle, and Steve Lopez . . . .