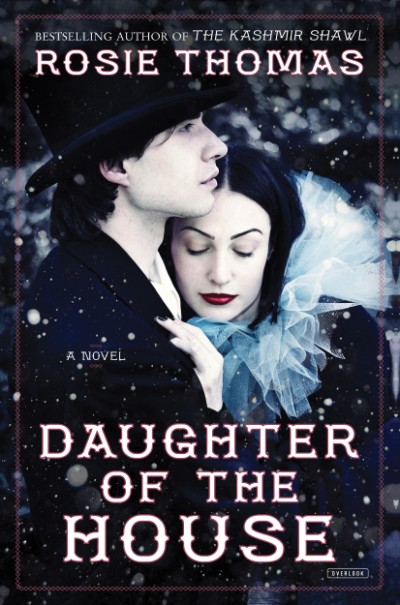 Daughter of the House
A Novel
Imprint: The Overlook Press
Publication Date: September 1, 2015
Price: $27.95
Trim Size: 6.4 x 9.3
ISBN: 978-1-4683-1174-7
EAN: 9781468311747
Page Count: 512
Format: Hardcover
Additional formats:
The year is 1910: Eliza's life has been utterly transformed since she dove head-first into the bohemian world of the Palmyra Theatre, becoming first a stage player and, since her marriage to impresario Devil Wix, a canny woman of business. She is now the mother of growing children, and in her family life as well as at the theatre she must face the challenges of a new century. The First World War changes the world forever, and the fortunes of the Wix family change with it. Eliza's daughter, Nancy, must find a way to keep the Palmyra afloat, and to entertain audiences who have lost husbands and sons in the conflict. Nancy is a born performer, but she is set apart—even from her beloved brothers—by her psychic gifts. She learns that she must harness her troubling powers, under the tutelage of the mysterious Mr. Feather, to keep the family and the theatre intact. It is a dangerous path and a lonely one, but Nancy's bold choices lead her to love, and beyond that to the recognition of what it takes to become a modern woman. As another war begins to threaten the world, she is forced into a final, fateful confrontation with her demons, and must marshal both her ingenuity and her mysterious talents to fight for the survival of friendship, independence and family.