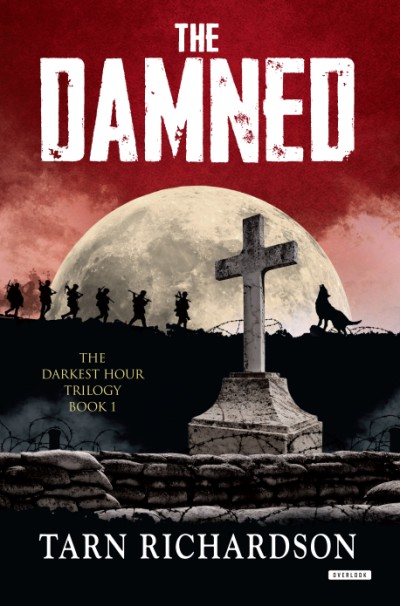 The Damned
The Darkest Hand Trilogy
Imprint: The Overlook Press
Publication Date: March 1, 2016
Price: $26.95
Trim Size: 6.4 x 9.3
ISBN: 978-1-4683-1246-1
EAN: 9781468312461
Page Count: 352
Format: Hardcover
Additional formats:
When a Father is brutally murdered int he French city of Arras, Poldek Tacit—a determined and unhinged Inquisitor—arrives on the scene to investigate the crime. His mission: to protect the Church from those who would seek to destroy it, no matter what the cost.As the Inquisitor strives in vain to establish the truth behind the murder and to uncover the motives of other Vatican servants seeking to undermine him, a beautiful and spirited woman, Sandrine, warns British solider Henry Frost of a mutual foe even more terrible lurking beneath the killing fields—an enemy that answers to no human force and wreaks its havoc by the light of the moon. Faced with impossible odds and struggling with his own demons, Tacit must battle the forces of evil—and a church determined at all costs to achieve its aims—to reach the heart of dark conspiracy that seeks to engulf the world, plunging it even deeper into conflict.