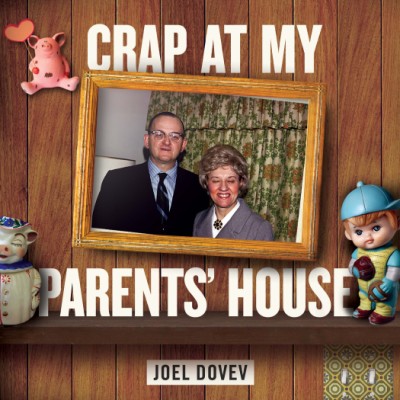 Crap at My Parents' House
Imprint: Abrams Image
Publication Date: September 2, 2011
Price: $14.36
Trim Size: 7 x 7
ISBN: 978-1-61312-184-9
EAN: 9781613121849
Page Count: 208
Illustrations: 190 full-color illustrations
Format: Ebook
Rights: World/All
Crap at My Parents' House is a laugh-out-loud celebration of all the weird, odd, and unfathomably tacky stuff that our moms and dads accumulate without our knowledge or consent. Comedian Joel Dovev has compiled and commented upon the best (or would that be worst?) items submitted by folks from around the globe in a very funny—but fair—way, revealing all those dirty secrets that range from deer hoof bottle openers and plush Oscar Meyer Wienermobiles to soccer-playing Jesus ceramics and grizzly bear toilet paper holders. Whether you're 15 or 65 and still shaking your head at your mom and dad's decorating choices, Crap at My Parents' House is a reason to be thankful for parents being so unintentionally hilarious.
Praise for Crap at My Parent's House:
"a riotously funny book" —Booklist
"with 70% more crap to peruse if you enjoy learning that your parents are perverts with really bad taste" —Apartment Therapy
"This collection of the worst of the worst parental decorations is positively outrageous." —Paste Magazine
"Here's something that would make an awesome gift." —Curbed
About the author
Joel Dovev, the Brooklyn, New York–based creator of the Crap at My Parents' House blog, is a stand-up comedian, writer, and—according to his mother—a real mensch.