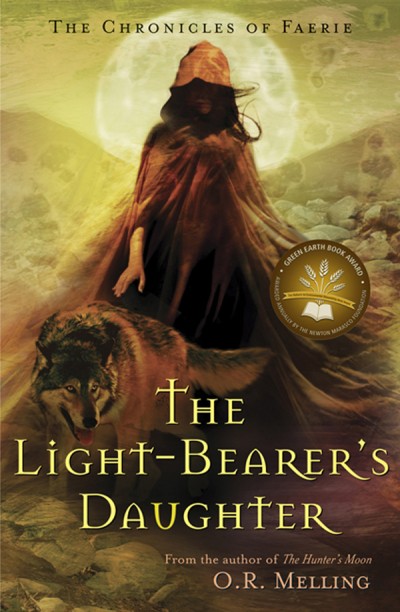 The Chronicles of Faerie
The Light-Bearer's Daughter
Imprint: Amulet Books
Publication Date: August 1, 2008
Price: $9.95
Trim Size: 5 1⁄2 x 8 1⁄4
ISBN: 978-0-8109-7123-3
EAN: 9780810971233
Page Count: 368
Format: Paperback
Rights: US English
The third book in this critically acclaimed trilogy, which Booklist described as "shimmering with magic, myth, and romance"
Dana has few memories of her mother, who disappeared when she was small. But she has always dreamed, despite her father's discouragement, that her mother would come back one day. When her dad decides to leave Ireland and take a job across the ocean in Canada, Dana is heartbroken. How can she leave her home and the only chance of seeing her mother again? She runs away, high into the fairy mountains of Ireland. Following ancient paths, with a mysterious wolf companion at her side, Dana encounters a world of tragic enchantment and fairy romance, and discovers a great secret about herself.
With lush descriptions and rich Celtic lore, plus cameo appearances by characters from the previous books, this latest chronicle will satisfy fans of the series and entice new readers.
F&P level: Y
About the author
Born in Ireland, O.R. Melling grew up in Toronto with her seven sisters and two brothers. At eighteen, she hitchhiked across Canada and down through California, seeking adventure. A year later, she was off to Malaysia and Borneo on a youth exchange program. That set her motto for life, "to travel hopefully." She has a BA in philosophy and Celtic studies, and an MA medieval Irish history. To date, her books have been translated into German, Japanese, Chinese, Russian, Czech, and Slovenian. She lives in a small town by the Irish Sea with her teenage daughter, Findabhair, and her cat, Emma. Visit her Web site at www.ormelling.com.