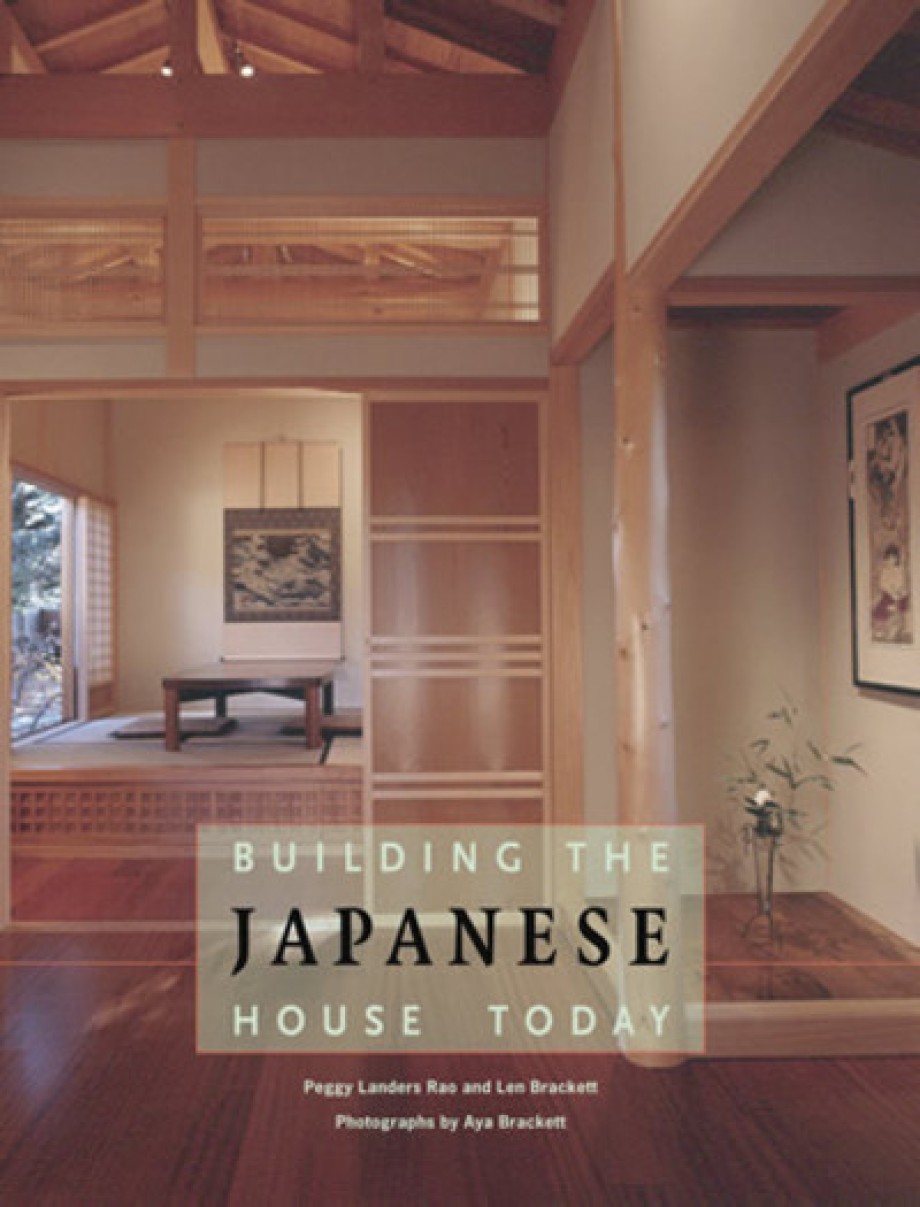 Building the Japanese House Today
Imprint: Abrams Books
Publication Date: October 1, 2005
Price: $55.00
Trim Size: 8 1⁄2 x 11
ISBN: 978-0-8109-5931-6
EAN: 9780810959316
Page Count: 224
Illustrations: 200 illustrations, 155 in full color, 224 pages, 8 1⁄2 x 11, 224 pages, 8.5x11"
Format: Hardcover
Built like a piece of fine furniture, the traditional Japanese house is universally admired for its clean lines, intricate joinery, and unparalleled woodworking. Focusing primarily on a new guesthouse in California, this elegant volume shows how a classic Japanese house can be built to offer the warmth and comfort that modern homemakers require.
Len Brackett, rigorously trained as a temple carpenter in Kyoto, has spent decades adapting the ancient Japanese design aesthetic to Western needs. Here he demonstrates step-by-step how both the traditional live-on-the-floor house, as well as models that accommodate furniture, can be constructed to provide such modern essentials as central heating, insulation, computerized lighting systems, and the latest electronics. This practical and inspiring guide—with gorgeous, clear photos and diagrams—is an indispensable resource for those who'd like to live in a Japanese home, for professionals who want to build them, and for any reader who delights in Japan's age-old aesthetic traditions.
About the authors
Peggy Landers Rao writes on Japanese design and architecture. The coauthor of Japanese Accents in Western Interiors, she lives in Armonk, New York.

Len Brackett, who served a long apprenticeship in traditional architecture in Kyoto, has been building Japanese houses in the U.S. for 30 years. He lives in Nevada City, California.

Aya Brackett, Len Brackett's daughter, is a photographer and a photo editor at Dwell magazine.