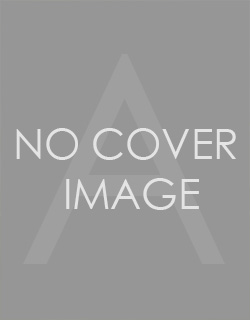 Bruegel
The Complete Paintings, Drawings and Prints
Imprint: Abrams Books
Publication Date: November 1, 2007
Price: $75.00
Trim Size: 93⁄4 x 123⁄8
ISBN: 0-8109-9389-9
EAN: 9780810993891
Page Count: 320
Illustrations: 300 color and black-and-white illustrations
Format: Hardcover
Rights: North America
The Classic Art Series
Abrams is proud to announce a major event in art history. The Classic Art Series offers a comprehensive approach to publishing the Old Masters. Commissioned from important scholars, these books reproduce every known work by their subjects in large-format color illustrations, along with a general biographical and critical essay, commentaries, and extensive documentation, including a list of collections and extensive bibliography. Printed on the very finest paper using the most sophisticated technology available today, they are intended to be both beautiful art books and lasting contributions to knowledge.
The Flemish artist Pieter Bruegel the Elder (1525–1569) is considered to be the first Western landscape and genre painter. He has been especially beloved through the centuries for his paintings of peasant scenes. Along with an essay by Manfred Sellink, this book reprints the first biography of Bruegel, in facsimile and translation, written by Karel van Mander around 1604. The annotated catalogue includes all forty paintings and seventy drawings attributed to Bruegel in color, with numerous details, as well as his seventy-five prints.
About the author
Manfred Sellink is the Director of Musea Brugge. He is an art historian of Dutch and Flemish art and a leading expert on the work of Bruegel.

Till-Holger Borchert is Chief Curator of Musea Brugge and a specialist in Northern Renaissance painting.