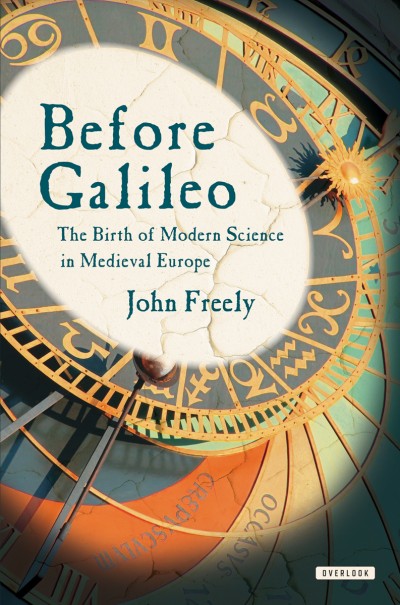 Before Galileo
The Birth of Modern Science in Medieval Europe
Imprint: Abrams Press
Publication Date: August 30, 2012
Price: $28.95
Trim Size: 6.33 x 9.29
ISBN: 978-1-59020-607-2
EAN: 9781590206072
Page Count: 352
Format: Hardcover
Additional formats:
Virtually nothing is said about the European scholars who came before. In reality, more than a millennium before the Renaissance, a succession of scholars paved the way for the discoveries for which Galileo, Newton, and others are often credited. In Before Galileo, John Freely examines the pioneering research of the first European scientists, many of them monks whose influence ranged far beyond the walls of the monasteries where they studied and wrote. One of the earliest of them, Saint Bede, writing a thousand years before Galileo, was so renowned that two centuries after his death a Swiss monk wrote that "in the sixth day of the world [God] has made Bede rise from the West as a new Sun to illuminate the whole Earth." Before Galileo trenchently fills a notable gap in the history of science, and places the great discoveries of the age in their rightful context.