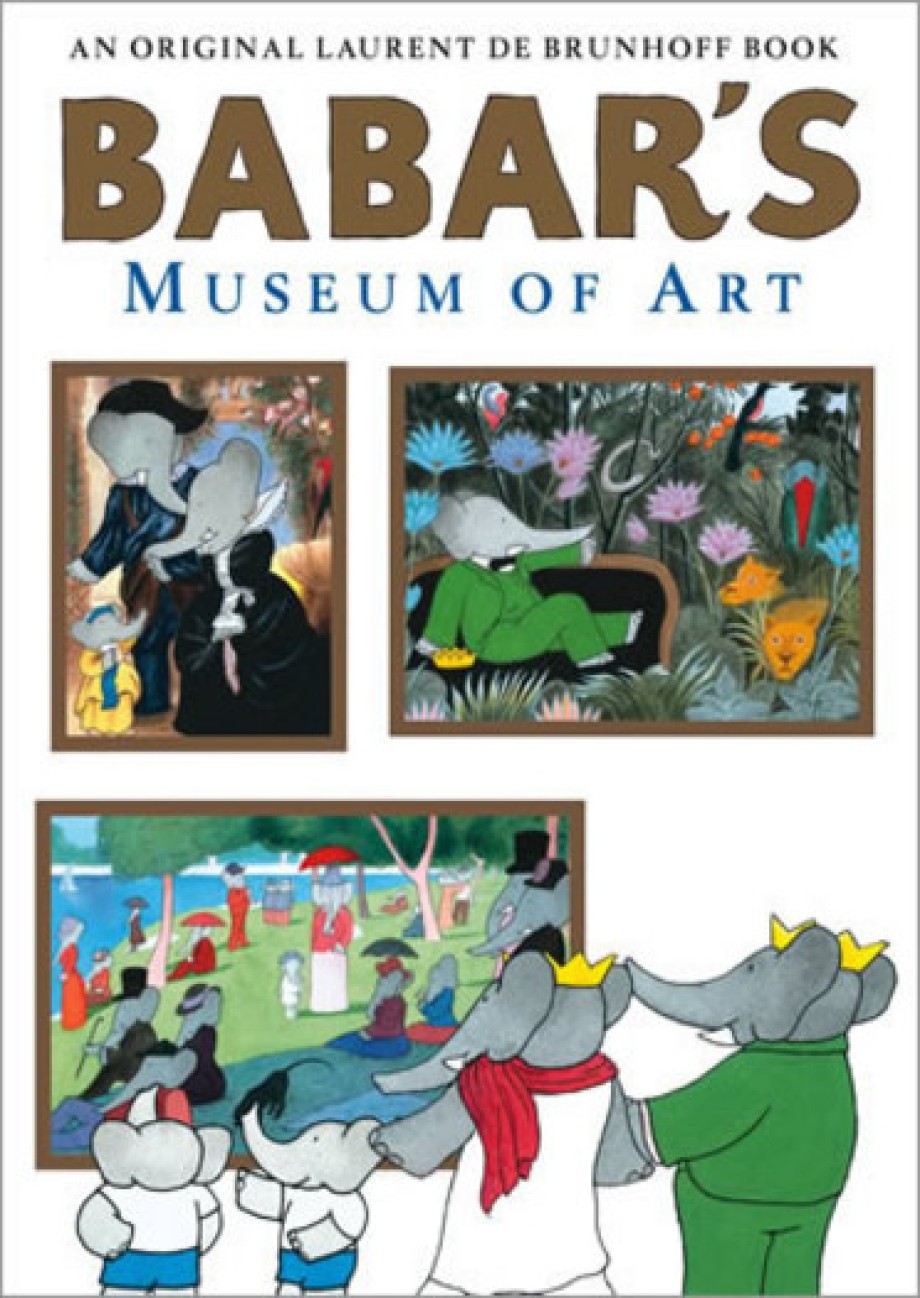 Imprint: Abrams Books for Young Readers
Publication Date: September 1, 2003
Price: $21.99
Trim Size: 8 3⁄4 x 12 1⁄4
ISBN: 978-0-8109-4597-5
EAN: 9780810945975
Page Count: 48
Format: Hardcover
An all-new Babar book with tremendous crossover appeal! Following the phenomenal success of Babar's Yoga for Elephants, here is an all-new Babar story—one with even broader reach. Everyone who loves art, Babar, or children will love Babar's Museum of Art. The old train station in Celesteville stands empty—should it be torn down? "No!" declare Celeste and Babar, who decide to turn it into an art museum. Their children (like many young museumgoers) have a lot of questions about art: "Does it have to be pretty? Does it have to be old? Does it have to make sense?" Celeste's patient answers explain the basic ideas of art appreciation. Babar and Celeste's generous donations to the new museum include witty and striking elephant-inspired versions of Michelangelo's Creation of Man, Georges Seurat's A Sunday on La Grande Jatte, and Sandro Botticelli's Birth of Venus, along with many other celebrated paintings. Children and adults will want to visit Babar's Museum of Art again and again!
F&P level: M
About the author
Laurent de Brunhoff has kept the spirit of Babar and his family alive for more than 50 years. Originally created by Laurent's mother as a bedtime story, Babar the elephant first came to life through the art of Laurent's father, Jean de Brunhoff, who produced seven books about the character before his untimely death. Building on his father's original framework, Laurent has gone on to provide many new adventures for the elephant family while giving them new spirit through his use of line and color. Laurent de Brunhoff lives in Connecticut with his wife, writer Phyllis Rose.