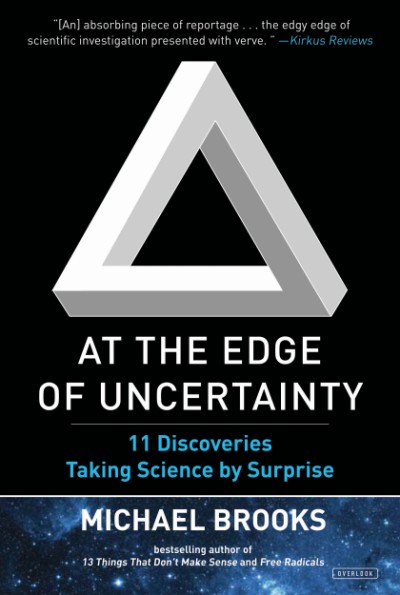 At the Edge of Uncertainty
11 Discoveries Taking Science by Surprise
Imprint: Abrams Press
Publication Date: March 22, 2016
Price: $17.95
Trim Size: 5.4 x 8
ISBN: 978-1-4683-1260-7
EAN: 9781468312607
Page Count: 304
Format: Paperback
Additional formats:
The atom. The Big Bang. DNA. Natural selection. All are ideas that have revolutionized science—and all were dismissed out of hand when they first ap­peared. The surprises haven't stopped in recent years, and in At the Edge of Uncertainty, bestselling author Michael Brooks investigates the new wave of radical insights that are shaping the future of scientific discovery.    Brooks takes us to the extreme frontiers of what we understand about the world. He journeys from the observations that might rewrite our story of how the cosmos came to be, through the novel biology behind our will to live, and on to the physi­ological root of consciousness. Along the way, he examines how it's time to redress the gender im­balance in clinical trials, explores how merging hu­mans with other species might provide a solution to the shortage of organ donors, and finds out whether the universe really is like a computer or if the flow of time is a mere illusion.