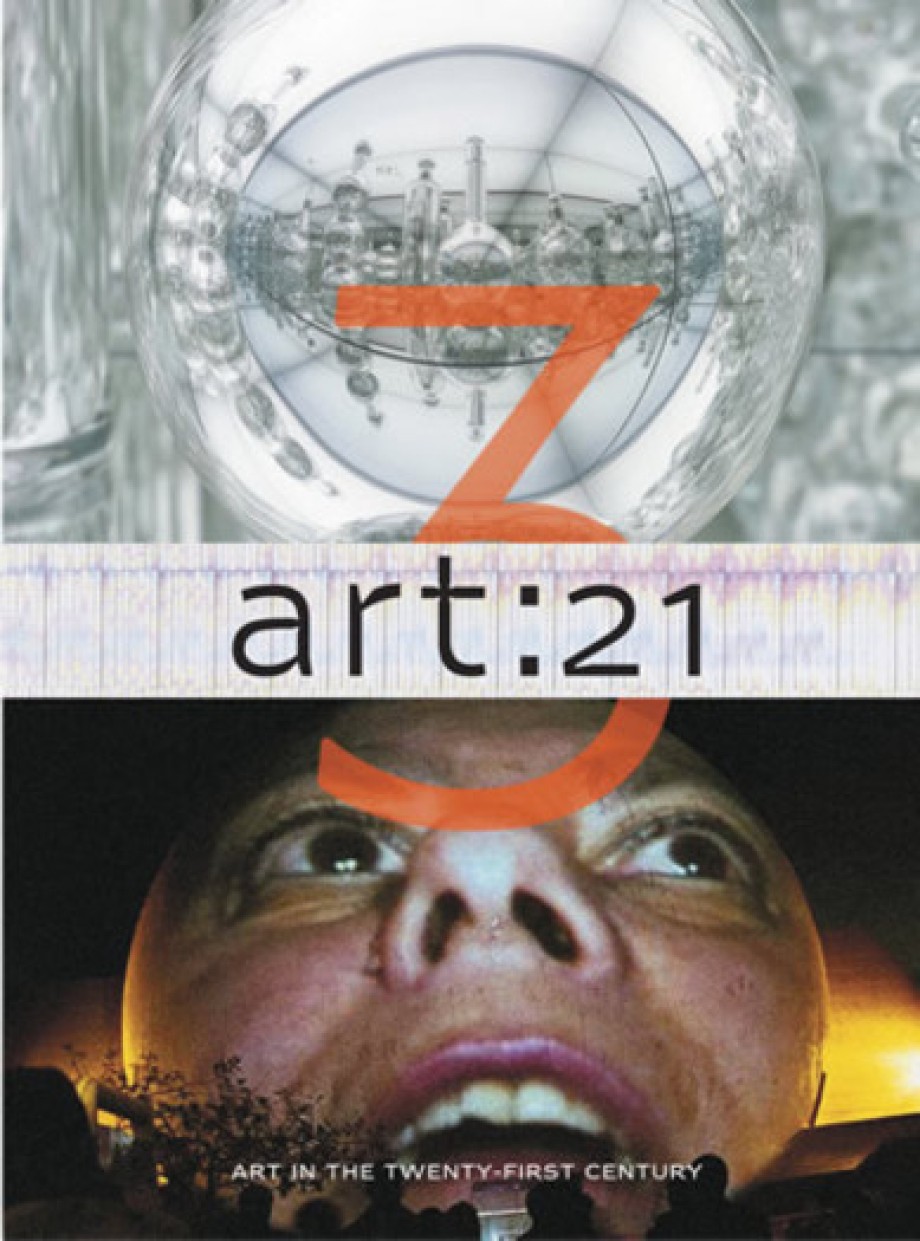 Art: 21
Art in the Twenty-First Century 3
Imprint: Abrams Books
Publication Date: October 1, 2005
Price: $47.00
Trim Size: 8 5⁄8 x 11 1⁄2
ISBN: 978-0-8109-5916-3
EAN: 9780810959163
Page Count: 232
Illustrations: More than 400 full-color illustrations, 232 pages, 8 5⁄8 x 11 1⁄2, 232 pages, 8.625x11.5"
Format: Hardcover
Published to accompany the third season of the award-winning PBS television series, this lavishly illustrated volume offers a behind-the-scenes glimpse at some of the most interesting artists working today. Interviewing the artists on the themes of Memory, Power, Play, and Structure, Susan Sollins, executive producer of the series, takes us into their studios and homes where they talk about their life and art in their own words. The 18 artists include established figures such as Ida Applebroog, Mike Kelley, Susan Rothenberg, and Fred Wilson, and emerging artists such as Laylah Ali, Arturo Herrera, and Josiah McElheny.
The innovative approach—bringing the viewer and reader directly into the world of these artists to hear their own unique voices—has already won the Art:21 series the prestigious Golden Hugo Award for "the best in international television," and a rave notice from the New York Times: "When the artists do the talking, something fascinating happens."
About the author
Susan Sollins is the executive producer of the Art:21 PBS series and author of Art:21—Art in the Twenty-First Century 2, the second book in this series. She founded and was for 20 years executive director of ICI (Independent Curators International), an exhibition service for contemporary art. She lives in New York.