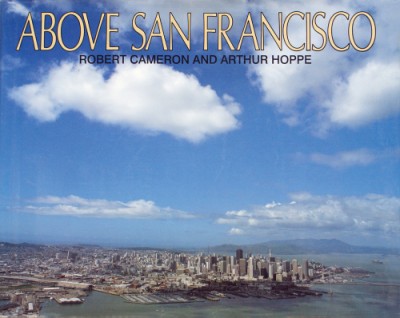 Imprint: Cameron Books
Publication Date: June 1, 1998
Price: $0.00
Trim Size: 14 x 11
ISBN: 978-0-918684-73-8
EAN: 9780918684738
Page Count: 160
Format: Hardcover
San Francisco... For more than a century, writers and poets have tried desperately to grasp the elusive Camelot. It is, perhaps, more a quest for a photographer. Surely its God-given beauty has never been more thoroughly captured than in these exquisite photographs by Robert Cameron. From his helicopter soaring over this idyllic setting, Bob Cameron has looked down with a God-like eye and recorded with his camera what God sees. He has recorded it for you, gentle reader, and for generations yet to come. Here in these pages is proof that, yes, once there was a Camelot. With introduction and text by Art Hoppe.